Jase Robertson is a 52-year-old American businessman, professional duck hunter and a famous TV personality. He is widely popular for the A&E reality television show starring his own family in Duck Dynasty.
His full name is Jason Silas 'Jase' Robertson.
He is also the COO of the family business where he innovates, attends and fabricates duck calls and helps in generating family wealth.
He has also claimed to speak "duckiness", as well as admitted his frog-hunting abilities. Robertson has given himself a self-proclaimed name and title "A frog's worst nightmare".
What is Jase Robertson Net Worth?
As of 2022, Jase Robertson's net worth is estimated to be $13 million.
Most of his earning generated from two sources, his family business – Duck Commander and family reality TV series – Duck Dynasty.
According to Forbes, by 2013 the family business Duck Commander had already generated $400 million in merchandise sales. And according to Dun & Bradstreet, Duck Commander had $3.73 million in merchandise sales by the end of January 2022.
According to deadline.com, the Duck Dynasty cast earned $200,000 per episode after 3rd season. That's $2.2 million for the 4th season alone with 11 episodes. And according to governing.com, Duck Dynasty casts received government benefits of $70,000 per episode from June 2014. With total of 132 episodes, the Duck Dynasty cast must have made around ($250,000 average x 132 episodes) $33 million in profit.
Jase Robertson's Contribution to Family Business
He is the leader of the family business named Duck Commander. He is positioned as Chief Operating Officer of the business while his brother Willie Robertson acts as the CEO. He contributes to the business by creating and improving duck calls manufactured by the company.
He has exceptional skills in forging the duck calls and it just takes him 2-3 minutes to complete one duck call. His most innovative design till date is called Triple Threat which functions by creating three duck calls instead of the traditional 2.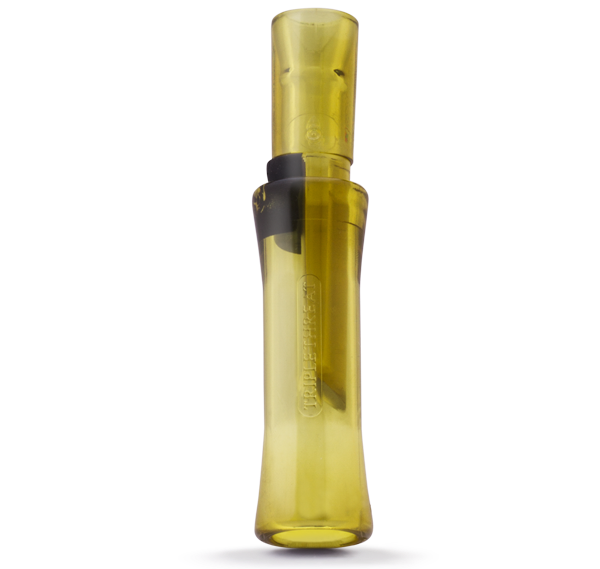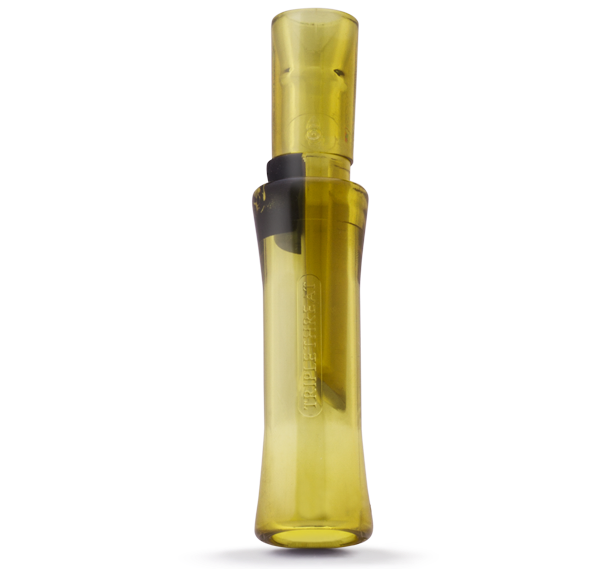 Irrespective of the business being run and shared by the entire family, Jase had made over $1 million in his twenties from the business. This was due to his exceptional manufacturing skills and making duck calls and duck-hunting merchandise.
After the initial success of Duck Commander, he continued to work for the company throughout the 2000s and 2010s and also starred in television shows. Due to this, his net worth grew up to $5 million in 2010.
By March 2012, the family reality show Duck Dynasty started airing and it gained great popularity. He was also among the most loved cast members of the show, which featured the personal and professional lives of the Robertson family.
The reality series grew millions of viewers in the first three seasons. Eventually, the show hit 11.8 million viewers in the fourth season. The show has gained enormous popularity over the years. Jase himself had appeared in all 132 episodes of the show from March 2012 to March 2017.
In the series, he was portrayed as the mischief-maker and a foil for his brother Willie on the show. Jase Robertson was also associated with the development phase of the show where he edited and recorded several episodes. Because of all this, his net worth grew to an estimated $13 million.
As of now, he works on Wall Street based on his explanation on the 'Unashamed with Phil & Jase Robertson' podcast premiered on YouTube, Spotify and Apple podcast in April 29, 2019.
Jase Robertson's TV Career
He started his Television career with the series Duck Commander which aired from 2009-2011.
He has also appeared in
He was also a part of
As part of the Robertson family, he has also starred in notable television series and spin offs
Additionally, he has also been a star cast in the reality television series, featuring the entire Robertson family and their business, called the Duck Dynasty which aired from 2012-2017 with 11 successful seasons. He was also nominated for Teen Choice Award in 2013 in Choice TV: Male Reality Star category for Duck Dynasty (2012).
It has also been noted that he has filmed and edited several episodes of the television series that he's been a part of, especially Duck Dynasty.
After multiple appearances in several series and shows, he has gained excessive popularity in the American television industry. He is adored and admired by thousands of his fans who love his genuinely true and caring nature.
Jase himself also claims that he had never imagined that he'd witness such huge success of Duck Dynasty. Though he had never claimed to be an actor, since he's been mostly interested in duck hunting and following his passion, he is irrespectively glad that he could share the screen with his family members.
Jase Robertson's Age, Height, Tattoos And Bio
Jase Robertson (52-year-old) was born on August 16, 1969 in Bernice, Louisiana, U.S.
He has a fairly decent height measuring 5 feet and 11 inches (5'11") or 1.8 meters.
He weighs around 73 kg (160lbs).
He has grey color eyes and brown colored hair and beard. His family has a reputation for growing beards and everyone in his family has grown one.
He currently resides in West Monroe, Louisiana.
He is an American National and follows Christianity.
Jase is a Leo which is represented by Lion and ruled by the sun. Leos are especially marked for their bravery, ambition and determination and Jase has definitely fallen in line with his spirited fire sign.
Though it seems like many people believe that Jase has tattoos, but currently he doesn't have any tattoos on his body.
Jase is also not very active on social media, but he still has an account on
Twitter with more than 1.8 million followers
Facebook with over 3.6 million followers
Instagram with over 590k followers
Jase has always been a family man and was raised in a loved and caring environment. At the young age of eight years old, he recalls that he developed the interest in duck hunting, just like his father, after his several trips into the wilderness with his father and wanted to spend as much time in the forests as he could get. His passion grew after watching his father, since his father was already among the most well-known hunters in the state and was the town's Duck Commander.
That's the reason he missed every permissible leave from his school. But he nevertheless graduated from the West Monroe High School. He also found a job in ministry after his graduation from Bible College in the mid-1990s and worked part-time for two years before he left and joined the family business.
Jase Robertson's Family: Parents, Brothers & Half-Sister
Jase Robertson is a part of the famous Robertson family. He was born to Phil Robertson and Kay Robertson.
Jase grew up with three brothers, Willie Robertson, Jep Robertson and Alan Robertson.
He was given the middle name "Silas" after the name of his father's brother, Silas Robertson also popularly known as Si Robertson.
He is also the brother-in-law of Korie Robertson and Jessica Robertson.
Moreover, a news came out about his dad's early affair and an adult daughter. He also has a half-sister named Phyllis from his father's affair. He has also shared a picture with her on his Instagram.
Jase Robertson's Wife & Kids
He married Missy Robertson in 1990 and it has been 30+ years of their undying love.
They are blessed with three beautiful children, Reed Robertson (son), Cole Robertson (son) and Mia Robertson (daughter).
On the other hand, he had faced many hardships with his family. The most disturbing and impactful news being his daughter Mia's ailment, cleft lips and palates. He had to witness multiple surgeries of his daughter till she was 12 and most recently in March 2021, when she had to undergo an extensive jaw surgery.
But he stood his ground and was highly supported by his wife and fans throughout the journey.
During the battle with daughter's birth defects, Mia created an organization called Mia Moo Fund. This organization is aimed at spreading awareness about the cleft lips and palates and helping families struggling with this condition.
Jase had been in the news ever since the organization started and he promised that he'd shave his beard if they could raise $100,000 for the foundation. But they could only manage to raise about $36,000. Irrespective of that, he shaved his beard (check below video at 13:30) and fulfilled his promise which shows how much he appreciates his family as well as his fans.
Overall Opinion on Jase Robertson
Jase Robertson is definitely a famous personality among the TV industry. He has gained numerous fans and appreciators over the years with several TV series.
His unique appearance with long hair and beard and his daring personality with exceptional hunting skills made him successful and popular. He often acts as the mischief-maker in the family and respects and cares for each of his family members.
He is definitely a family man and has proved to be a loving son, husband and father. His capabilities and warming nature have made him reach the position he's currently at as he followed his passion and fulfilled his dream of becoming a professional duck hunter.
Here's a video of Jase Robertson Shooting