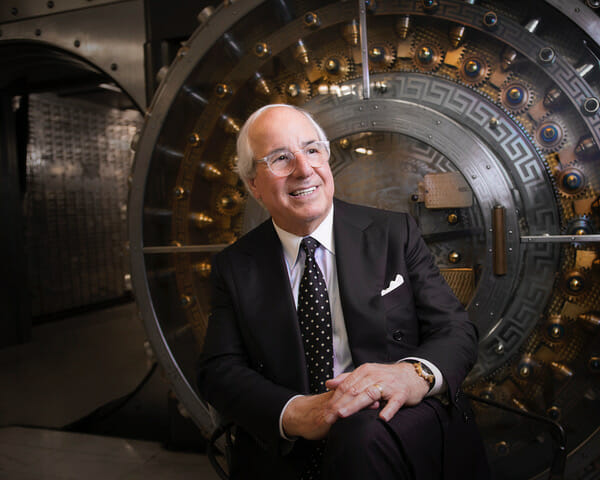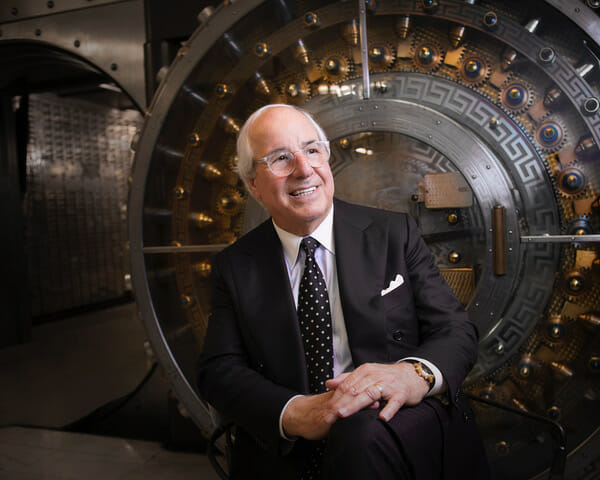 Frank William Abagnale Jr. is a 73-year-old American consultant who owns the company Abagnale and Associates that provides consulting services related to financial fraud. He is perhaps most known for his infamous past as an identity thief as well as a con artist.
Frank Abagnale Jr. started being a con artist as early as 15 years of age. He was engaged in several illicit activities that included forging checks and identity theft. He forged identities as airline pilot, a doctor, and even an attorney. As a result of these crimes, he was sentenced to 12 months in a French prison (but served 6 months), 6 months in a Swedish prison and 12 years in US prison (but served 4 years).
He was granted parole in 1974 while serving in the US prison under the condition that he would assist the United States Federal Government look into crimes performed by scam artists, con artists, and check forgers.
Frank Abagnale Jr.'s Net Worth
According to Dun & Bradstreet, Frank W. Abagnale & Associates, Inc. has a revenue of $10 million in 2021.
Frank Abagnale Jr.'s website states that, majority of his work is for the FBI but currently his company does not sell any products or services.
SAFEChecks websites states that, Frank never took compensation for the consulting work which he has done for the Government.
According to CareerBliss, an FBI consultant makes an average of $113,000 a year. He could have made a good money but he didn't. He offered his 30 years of service as a consultant to FBI for free. That's almost $3 million of consultancy service for free. Phew!..
As of now, Frank earns only through his public speaking which is handled by Keppler Speakers. He conducts over 100 seminars a year. His fees range between $20k and $30k. So on an average, he makes around $25,000 (average) x 100 = $2,500,000 per year i.e. $2.5 million from public speaking. And he have been a public speaker for more than 10 years now. That's a whopping $25 million from public speaking for 10 years.
When we add $10 million revenue from his company and $25 million revenue from his public speaking, it amounts to $35 million without deducting any expenses.
Considering all the above factors and a flat 50% as expenses, as of 2022, Frank Abagnale Jr.'s estimated net worth is $17.5 million or more, but not less.
Frank Abagnale Jr.'s Other Sources of Earnings
Frank as an author has written several books:
The movie Catch Me If You Can made a whopping $352 million at the worldwide box office.
Considering his books and involvement with the creation of the film based upon him, Frank must have made a good money from it.
Early Life of Frank Abagnale Jr.
Frank Abagnale Jr. was born on 27th April, 1948 in Bronxville, New York. His father was the owner of a store and had worked here along with his siblings at one point in time. Frank's parents separated when he was 16 years old.
Frank married Kelly Anne Welbes in 1976. They have 3 sons – Sean, Chris, and Scott (who works for the FBI).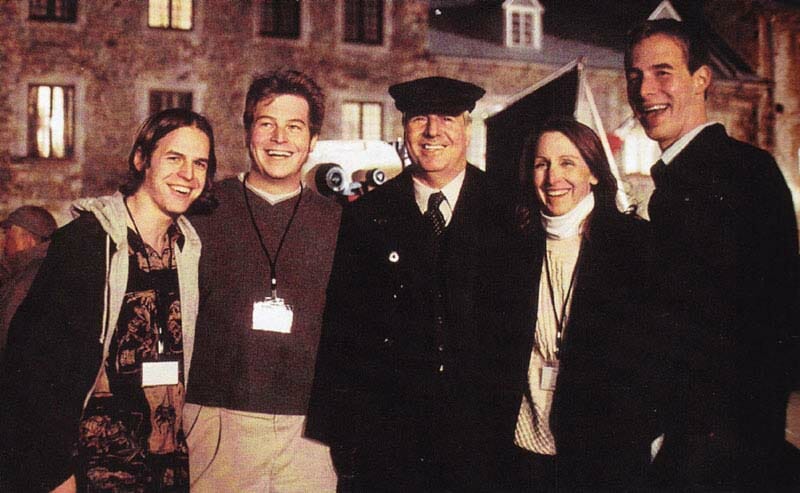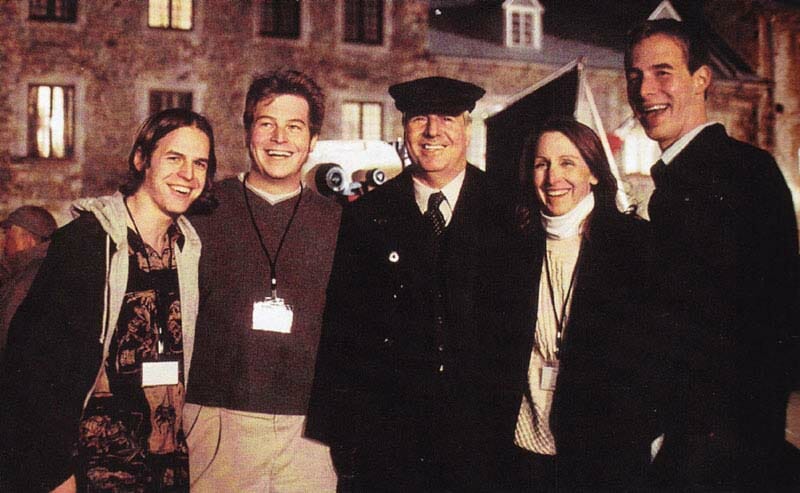 The story of how Frank and Kelly met is rather interesting.
After serving a few years in prison, Frank was sent on an undercover assignment, during which he met Kelly. He took on the identity of a social worker and she was working as an intern, while also pursuing a master's degree in psychology. Frank stated that he never really interacted with people during assignments. He avoided people as much as he could and disappeared out of sight as soon as an assignment was over.
Despite his lack of social interactions, Frank told Kelly the truth about him and his past life. He even broke the rules of his own undercover assignment by revealing the truth to her. This revelation made it difficult for Kelly to tell her parents about Frank, for they had already met him under a completely different identity.
In spite of this, Frank and Kelly married in 1976, even though Kelly's parents were not in complete agreement to the marriage. Frank said that he trusted Kelly since she did not judge him for his past. This paved the path towards his betterment as a person.
Frank Abagnale Jr. in the Media
Catch Me If You Can (2002)
The life of Frank Abagnale Jr. is documented in a famous movie – Catch Me If You Can, with popular actor Leonardo Di Caprio portraying him. (You can watch the complete movie at Netflix.)
The director of the film, Steven Spielberg, mentioned how he wanted to focus on the theme of a troubled childhood which allowed the audience to sympathize with the titular character.
Plot
The movie begins with Frank living with his parents in New York. After getting involved in numerous tax issues, the family is forced to sell their big home and move to a smaller place.
Frank begins his con journey by posing as a substitute French teacher on the first day at a public school. Frank later moves out of his house after discovering that his mother had an affair with his father's friend, Jack Barnes.
In desperate need of money, he starts getting involved in fraudulent activities which allows him to accumulate a lot of financial wealth. The first impersonation he made was that of a pilot. He had not attended any kind of flying school before but nevertheless, he manages to stay away from trouble.
The story is set into motion when FBI agent Carl Hanratty (portrayed by Tom Hanks) starts going after Frank. Carl soon discovers the location of Frank which was a hotel. Despite this, Frank tricks Carl into believing that he was a Secret Service agent who was also pursuing the imposter. (One of the best scene of the movie).
After impersonating a pilot, Frank goes on to impersonate a doctor and a lawyer. In his time as a doctor, he falls in love with Brenda who worked at the hospital. However, they separate when Frank makes his escape after Carl tracks him down. Frank goes back to impersonating a pilot and manages to hide himself for a period of time with the help of 8 air hostesses.
Finally, he is caught in France where he is taken to prison. He is then taken to the United States due to his deteriorating health. He decides to escape from the plane once he receives the news that his father had passed away.
At the end of the film, he surrenders to Carl. During his prison sentence, Carl visits him and even seeks his help on the case of a forged check. After realizing Frank's 'expertise' on fraudulence, Carl takes him to the FBI. He becomes one of the best security and forgery consultants. He also manages to maintain healthy relationship with Carl.
To Tell the Truth (1956-present) and The Tonight Show (1954-present)
Frank Abagnale Jr. made an appearance on To Tell the Truth in 1977. The episode had Frank and two others portray a lawyer, a pilot, and an inmate. The goal was to guess which person was telling the truth.
He also appeared on the well-known talk show The Tonight Show in 1978 which was hosted by Johnny Carson at the time. He had a 20-minute segment on the show where he talked about his past life and career.
After the episode aired, he was encouraged by many people to write his own book. He finally released his own book Catch Me If You Can. The book would go on to become a huge success and would be printed in more than 25 languages. It would also inspire the aforementioned film with the same title. You can buy the book from Amazon.com
Greatest Cons of Frank Abagnale Jr.
source: The Los Angeles Times
He secretly made several deals with gas station attendants. He used the money he made to pay for all his dates.
He acquired a pilot's uniform by pretending to be a Pan Am pilot and claimed that the hotel lost his original uniform.
He learnt how to fake his pilot's ID and FAA license by posing as a student to meet with Pan Am executives for an aviation research project.
In a period of 5 years, he managed to pocket more than $2.5 million by manufacturing phony Pan Am cheques.
He made $40,000 in 4 days by using blank deposit cheques.
Apart from pretending to be a pilot, he also pretended to be a doctor and got a job at a hospital.
He has never attended law school yet he managed to fake his transcripts and pose as a lawyer who was trained at Harvard.
With the help of fake credentials, he succeeded in getting a job as a sociology professor at Brigham Young University by claiming that he used to be a professor before.
He pretended to be a security guard and told strangers to leave their deposits with him because the deposit box was out of service.
He now makes a living by helping people how to avoid con men and how to be wary of the various techniques they use to fool people.
Interesting Facts About Frank Abagnale Jr.
Quotes by Frank Abagnale Jr.
from his book Catch Me If You Can
A con artist's only weapon is his brain.
Of course, as someone once observed, there is no right way to do something wrong.
The third factor is research, the big difference between the hard-nosed criminal and the super con man.
What bothered me most was their lack of style. I learned early that class is universally admired. Almost any fault, sin or crime is considered more leniently if there's a touch of class involved.
A man's alter ego is nothing more than his favorite image of himself.
When you're up there hundreds of people will claim you as a friend. When you're down, you're lucky if one will buy you a cup of coffee.