The Latest addition to the Quebec National Park Network, The Discovery and Visitor center symbolizes the communication between nature and man. Designed by Bisson and Charron Architects, the building is located at the western shores of Lake Témiscouata in Quebec, Canada.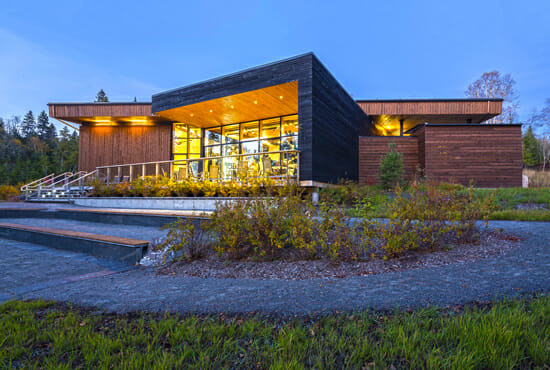 The construction was completed in 2013 and has since become a gathering place for the people who visit the park. The design team was headed by the renowned architects Carl Charron and Jonathan Bisson who wanted to ensure that the building is fashioned in a manner that it allows minimal disturbance to its natural surroundings.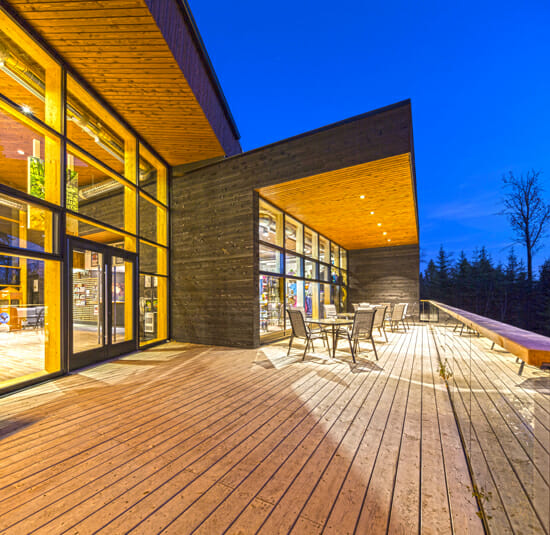 Its unique structural plan offers views of the lake and the Montagne du Fourneu and still keeps the outside areas made for rest, protected from the sunlight and the winds particularly during the warm season.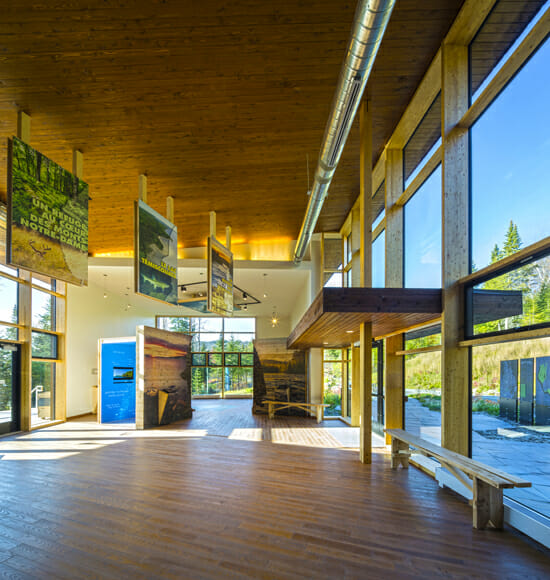 The building has two volumes which converge into a central space fitting perfectly within one another. The building includes a hall which is situated between the lake and the forest which acts as the place for the museum and a meeting place.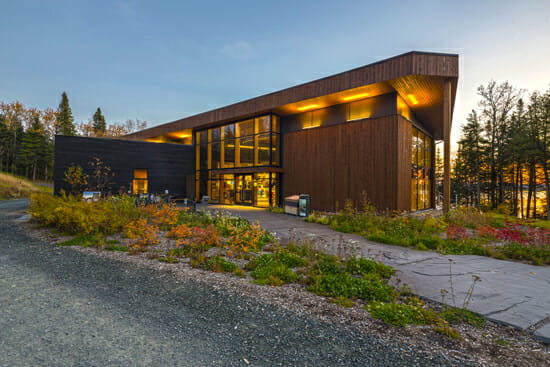 The building was designed keeping in mind the values followed by the clients i.e. the conservation and protection of the environment. The building consists of local materials, a green roof, a solar chimney and a hybrid active mechanical system adding an effective water management and energy conservation enhancements to it.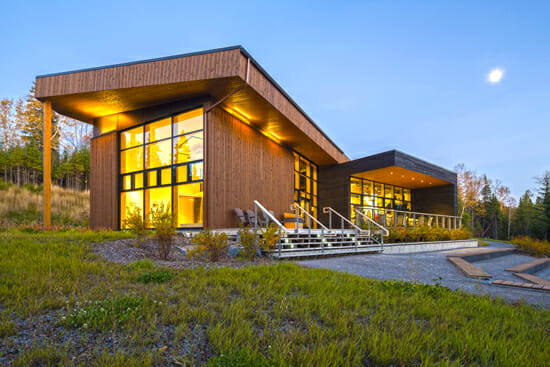 The buildings not only provides a place where the visitors can retrace the history and explore the rich wildlife and plant life of the area but also add diversity and is a perfect example of how architecture and nature can co-exist in harmony.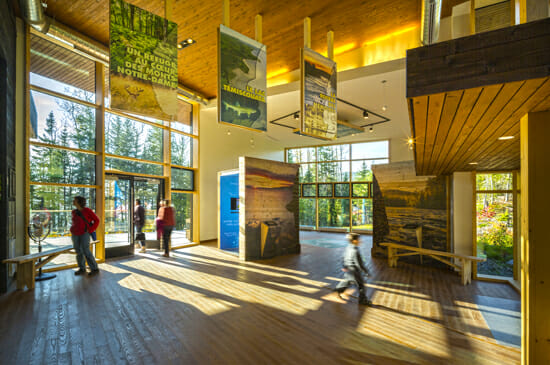 The Design Team included Caroline Lajoie, Chloé Barabé-Pépin, Jaques Dion, Véronique, Boulet, Steve Devost, Jennifer Lavoie-Plourde, Geneviève Gagnon and Émilie Turgeon. Structural Engineering by BPR bâtiment inc. Mechanical And Electrical Engineering services provided by DESSAU. The Landscape Architecture was done by Duo Design. Scenography by Merlicht and Construction Services by Construction Marcel Charest et Fils Inc. the construction was commissioned by SÉPAQ.