Known by various monikers such as the Shard of Glass, Shard London Bridge, and The London Bridge Tower and now simply known as 'The Shard', is the tallest building in Western Europe and the 2nd tallest building in the UK. The Shard stands at a monolithic height of approximately 306 meters and contains a total of 87 floors out of which 72 are habitable.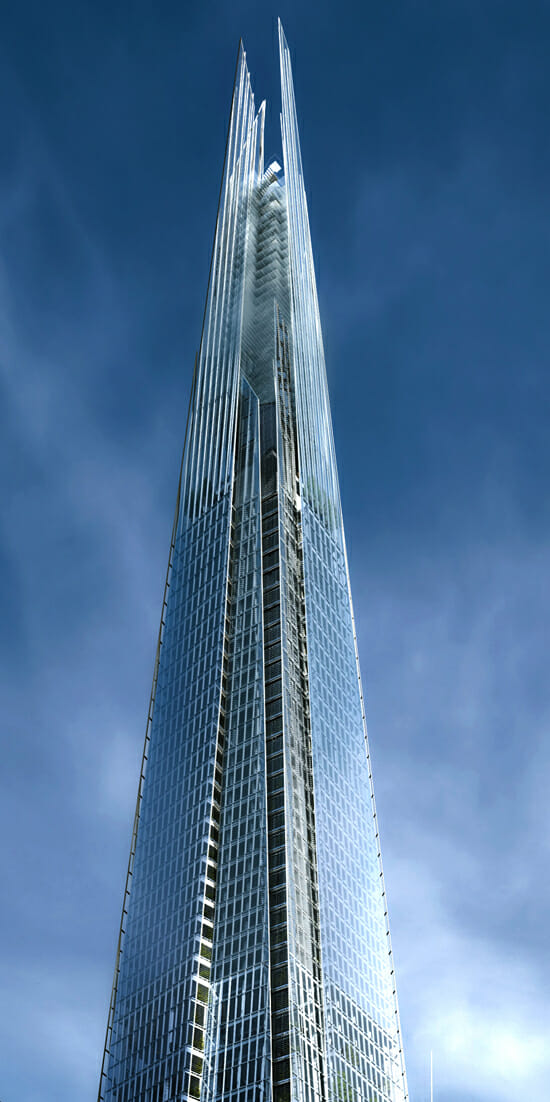 The building was a part of the plan called "Vertical City" to resolve the problem of the city's growing population and utilisation of space. The building covers an area of 110,000 sq meters and cost around £ 435 Million worth of global investments.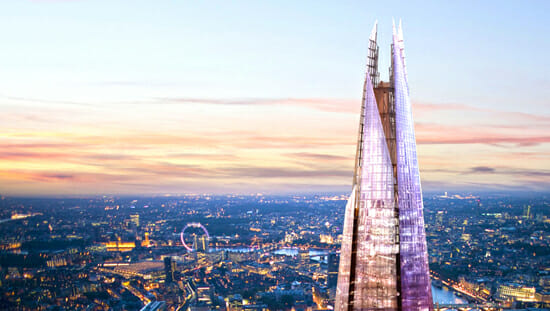 The construction of the tower began in March 2009; the building was built on the grounds of a former office block which was demolished in 2008 to make way for the construction of this monolith. The design of the project was done by well known Italian architect Renzo Piano who was inspired by the railway lines next to it along with the works of the 18th century painter Canaletto and the tower like masts of sailing ships. However the design was initially met with criticism from the English Heritage, according to who the building would look like "a shard of glass through the heart of historic London", giving the building its famed moniker.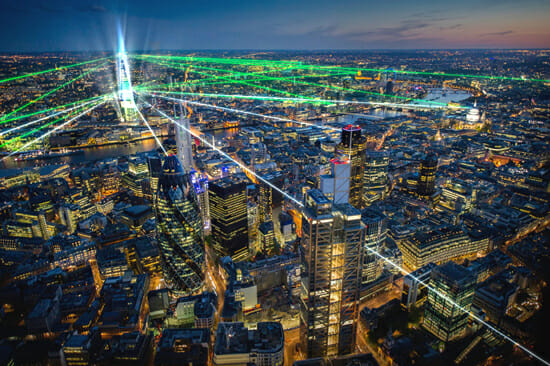 The Building is covered with around 11,000 panels of angled glass facades, intended to reflect sunlight and the sky so the look of the building changes according to the London weather and provides a dynamic appearance to it.
After the attacks on the World Trade Tower in 2001, various measures were taken to make the building resistant from onerous conditions. Post tensioned concrete and composite floors and the use of special load bearing pillars provide the building with a whopping sway tolerance of 400 millimetres.
The Ground Floor features a Hotel and a Restaurant and entrances to the observatory. The 1st and 2nd floors contain the reception desks for the offices and retail. 3rd floor to the 28th floor are housed by various offices. Floors 31- 33 at a height of 5,945 sq meters contain 3 restaurants namely Hutong, Oblix and Aqua Shard. The 34-52nd floors are contained by a Hotel. The 53rd to the 65th floor contain residences. The 68th to the 72nd floor contain an observatory and a viewing deck for people to visit. The remaining floors are occupied by gardens.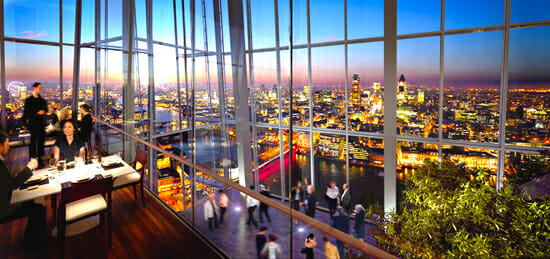 The building is not only rich in terms of visual design and durability, but various measures were taken to make it energy efficient. It features a Combined Heat and Power (CHP) plant, which operates on Natural Gas to provide the building with electricity and heat for hot water. All these qualities combined with its marvellous architectural design, makes "The Shard" an architectural gem placed in the heart of London.