The oldest Holocaust Museum in the USA, The LA Museum of Holocaust (LAMOTH) is designed by the architects at the architectural firm Belzberg Architects. The museum was opened for public on October 14th, 2010 and covers an area of 27,000 sq meters.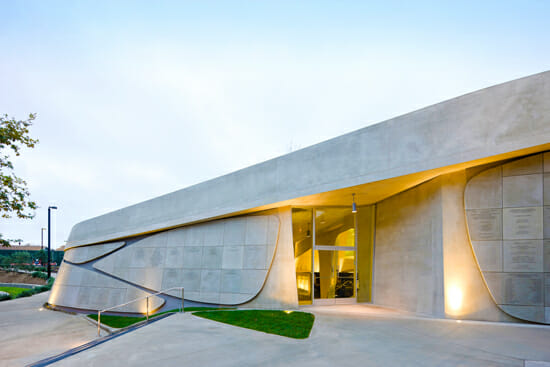 The design team of young architects was headed by the acclaimed architect, Hagy Belzberg and included Andrew Atwood, Barry Gartin, Brock DeSmit, Carina Bien-Wilner , Christopher Arntzen, Cory Taylor, Daniel Rentsch, David Cheung, Eric Stimmel, Erik Sollom, Justin Brechtel, Philip Lee and Lauren Zuzack. With project manager Aaron Leppanen; Structural planning by William Koh & Associates; General Contractor Winters-Schram; Mechanical engineering by John Dorius & Associates; Electrical engineering by A&F Consulting Engineers; Methane engineering by Carlin Environmental and Environmental engineering by Enviropro, Inc.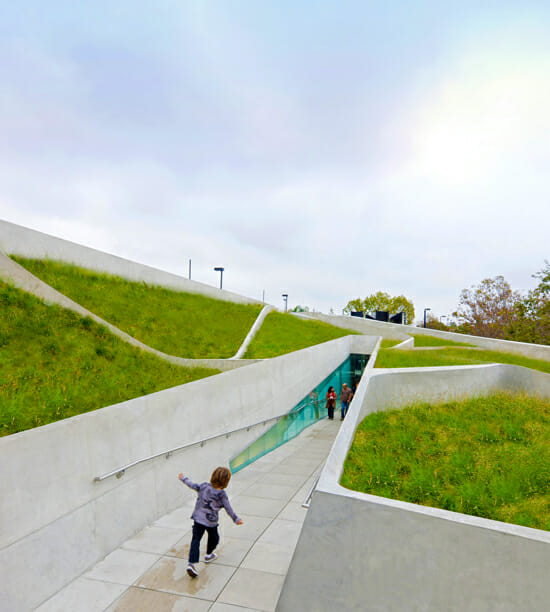 The idea of creating a museum had its inception in 1961, when a group of survivors who studied at the Hollywood High School shared their experiences. They all had several source objects from the holocaust era including photographs and concentration camp uniforms. A decision was reached that all these artifacts should have a permanent place to be displayed to public and a place so they could honor the victims of the Holocaust. As a result the LAMOTH board of directors was formed.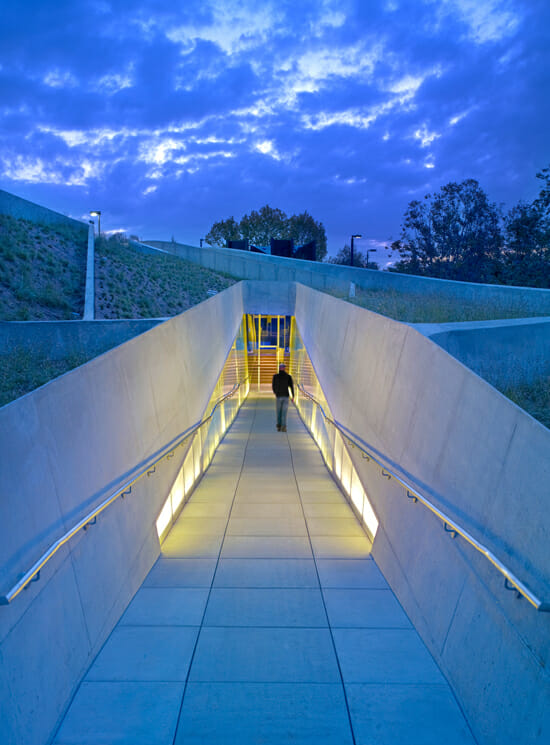 The building is located in Pan Pacific Park and took 4 years of construction and planning. Upon its completion the building received the Los Angeles Cultural Affairs Commission Design Donor Award and the Green Building Design Award.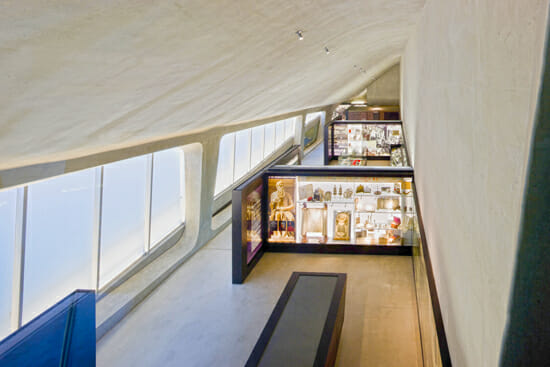 The building's indigenous design has a very significant part in displaying the various artifacts and information it houses. There are nine rooms that display various articles and the detailed story of the Holocaust and descend along with the decrease in light as the visitors move towards the rooms containing the information about the darkest parts of the holocaust history. The museum also boasts of its use of interactive video and audio exhibits to enhance the visitor's experience.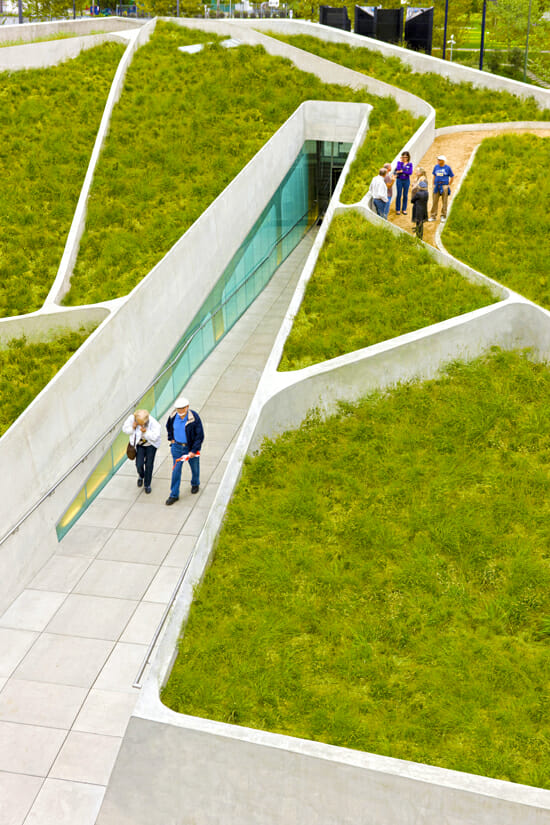 The Museum itself is built in a manner that it looks submerged in the park's grassy landscape and thus, complements its natural surroundings very well. The building has 9 rooms; the 1st room has a large interactive table fashioned in manner similar to a community dinner table. The tour continues to the following rooms which are even darker and finally ends with the room labelled "concentration camps" where the light is the scarcest. The final room has a pretty low ceiling and is illuminated by the light of the interactive video monitors which can only be viewed by one spectator at a time.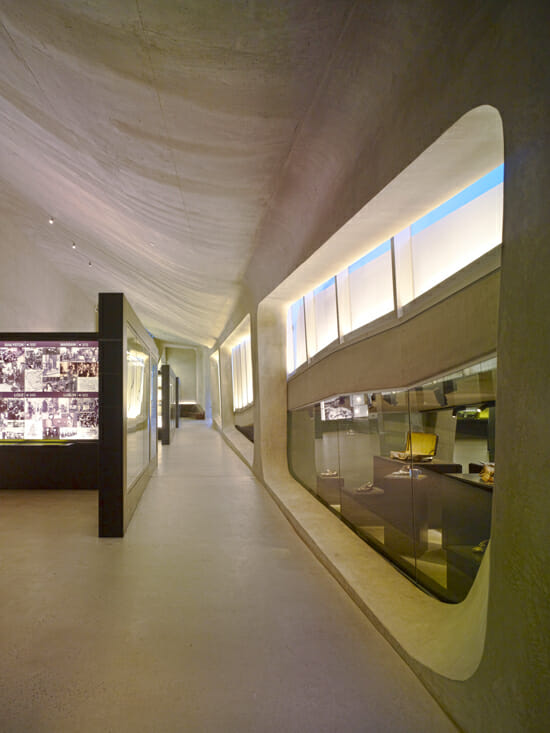 The LA museum of holocaust, not only provides information and learning about the holocaust, but is designed with the use of modern architectural techniques and technology to give the spectators an experience like no other.
The entry to the museum is always free and is open Monday-Thursday: 10am-5pm, Friday: 10am-2pm, Saturday-Sunday: 10am-5pm.