Designed by the architects at JSª and DMG, Via Cordillera is a series of futuristically designed housing apartments located in Monterrey, Nuevo Leon in Mexico. The construction was completed in 2013 and covers an area of 11,075 sq kms. The client who commissioned the construction was Desarrollos Delta.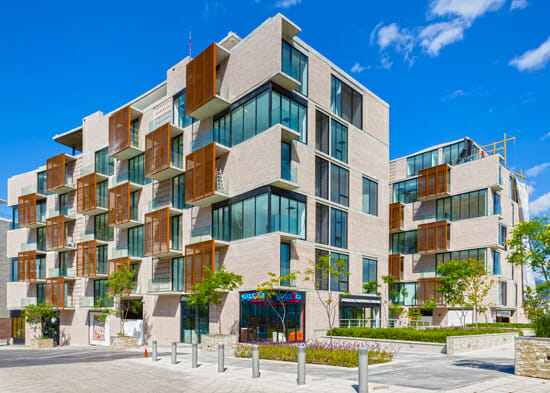 The design team consisted of Javier Sánchez, Miguel de la Torre, Milton Duran, Sofia Villarreal, Rodrigo Márquez and Tomas Díaz. The engineering was done by JSª. The basic idea behind the construction was the need for the development of a housing project that triggers the growth of the western part of Monterrey.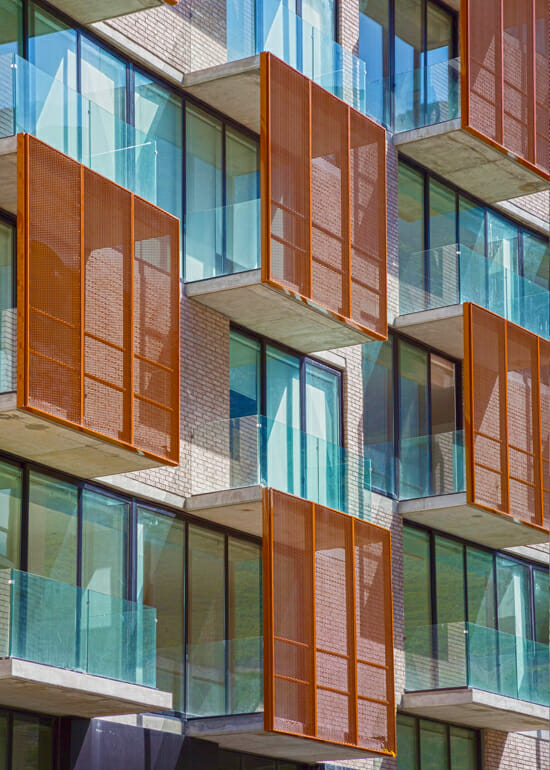 The design team wanted to create a city that lives by itself, with self sustained functionality. The building complex was developed in a panoramic setting and the views can be equally enjoyed from outside and inside the apartments.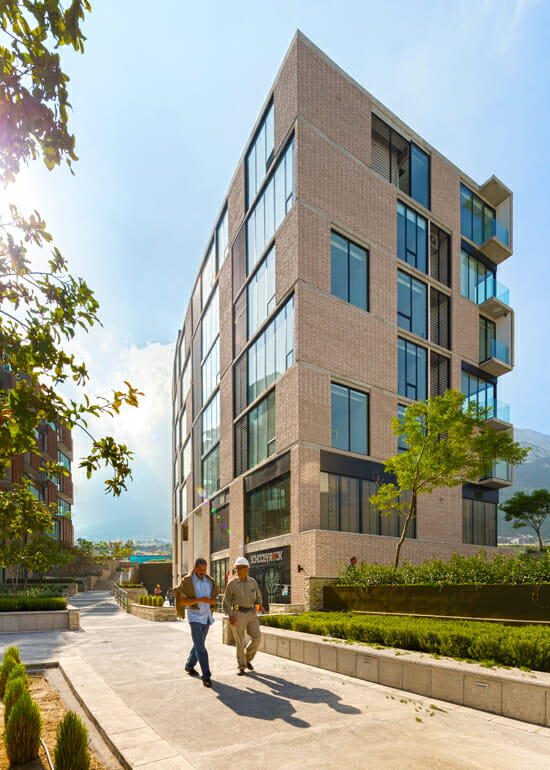 The apartment complex consists of two blocks that have 8 storeys each. The ground floor and the mezzanine were developed as a commercial area which is connected to a pedestrian walkway. Each block contains 28 apartments and 5 housing levels. The apartments are sized at 970 to 2300 sq ft and four penthouses that are of 150 to 1615 sq ft with their respective terrace gardens.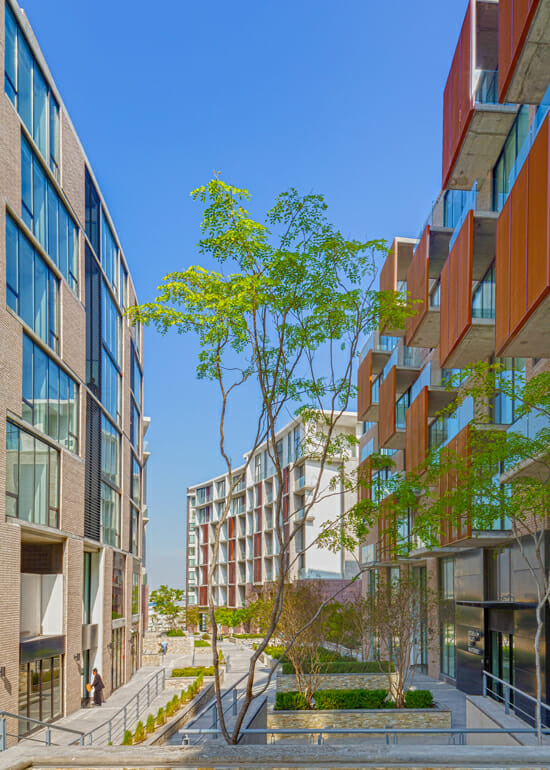 The facades have been intelligently designed as well. The building's unique placements of its blocks were done with keeping the sunlight from the south and west and they intelligently create shadows that give the buildings a mesmerising look.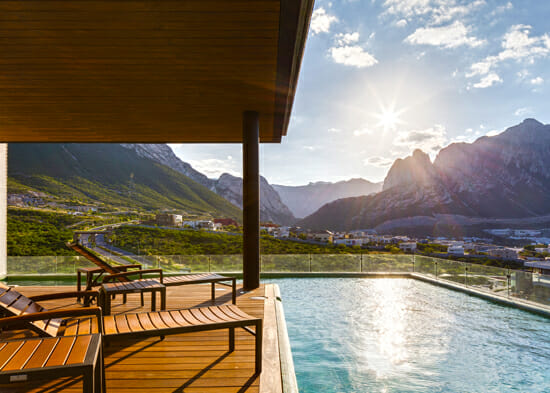 The building is a great blend of modern architecture combined with the intelligent placement. It is indeed a modern engineering marvel that can truly be termed as "Futuristic".