Located near Lake George, New York in the USA, Polygon Studio is a small studio hut which is used by the owners to carve sculptures and accommodating guests. The design of the house is inspired by these two functions and reflects the utilities in a marvellous manner.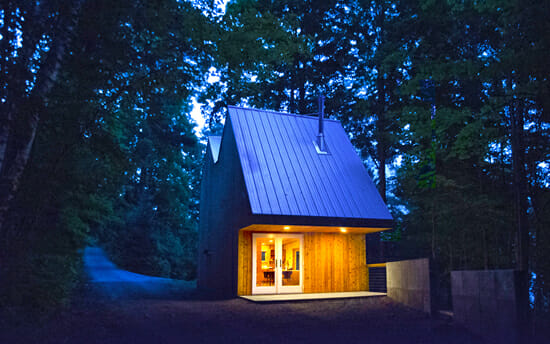 The small studio hut was designed by the American architect Jeffery S. Poss who worked with the Chicago based architectural and design firm Workus. The two storied hut is built in the surrounding woods of the property owned by Kamran Fallahpour and Suzanne Kazemian Falla. The Structural engineering was done by Kevin j. Wood with Robert Goetsch as the contractor, the construction was completed in 2013.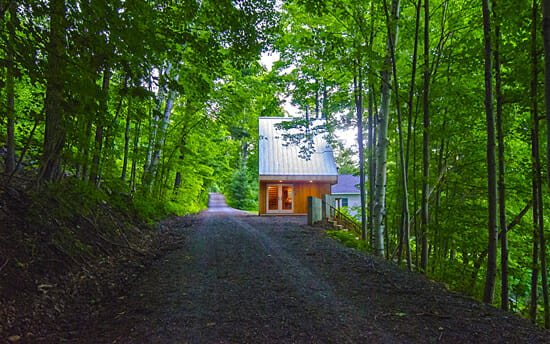 The location of the studio hut is at such a location that it overlooks the nearby lake with a wooden balcony that facilitates a narrow view of the lake through the woods. The ground floor is the place used for the sculpting studio.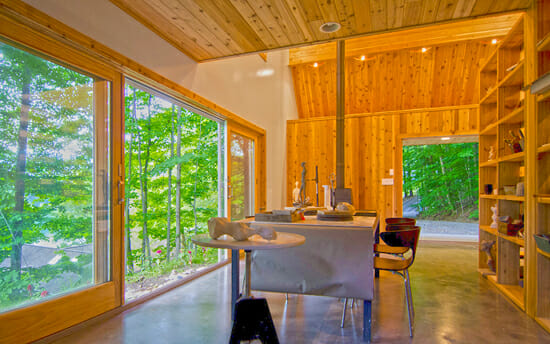 The area is pretty spacious with sliding glass doors and wooden shelves. The guest area is placed at the loft above the sculpting studio; nevertheless the guest area looks voluminous. The hut is placed at the highest point of the surrounding area with the guest area crowning the vicinity, 130 steps from the edge of the lake.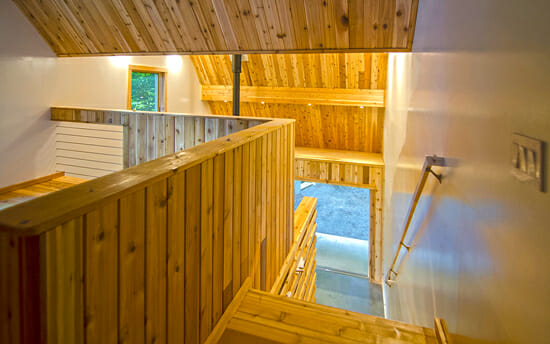 The interior walls are lined with locally milled red cedar panels and provide a cosy and aromatic environment to the place. The exterior walls and the roof are lined with galvanised steel panels which is a striking contrast to the warm interiors. The small window on one side provides a small glimpse of the outside world and the sliding glass doors that face the lake provide ample amount of natural light in the house.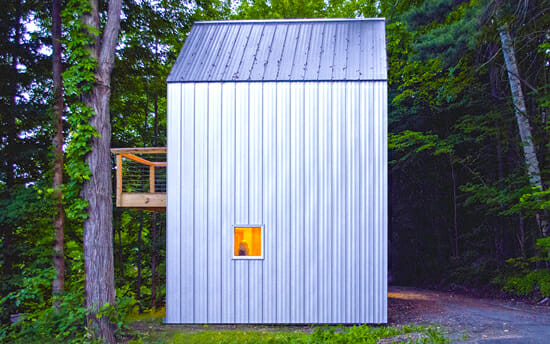 The polygon studio, according to the architect, is not only a series of very distinct yet interconnected spaces. But is also a perfect and harmonic blend between modern and old school architecture.