Designed by the architects Johan Selbing and Anouk Vogel, 'The Mirror House' is the 3rd in a series of experimental housing settlements. Located in Almere, Netherlands, the house covers an area of 120 sq meters and was completed in the year 2013.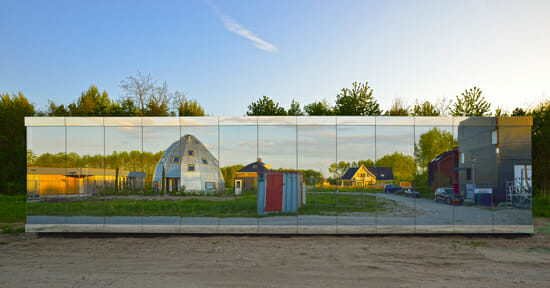 The complete settlement has been named 'De Eenvoud'. The structural engineering was done by Buro voor Bouwadvies BV and Dalfsen with Installation advice from Earth Energie Advies BV and Boskoop. The contractor team consisted of Bouwbedrijf Jadi BV, Genemuiden Slump Fictorie and Hoogeveen (facade).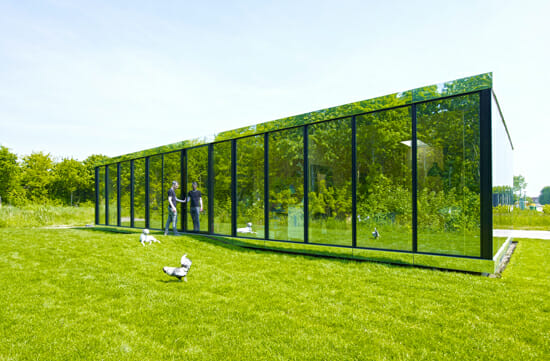 The house was designed after the completion of an architectural competition which required the designers to design a house with a strong resemblance to its surroundings. The facade of the house consists entirely of glass, the glass camouflages and obstructs the view of the interiors. The house is designed in a manner that the interiors appear spacious and larger when seen from the inside.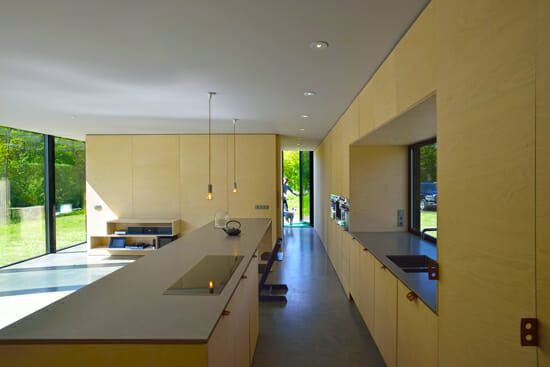 The floor-plan was also designed to make the house as compact as possible. All the interior walls are covered with multi panels of birch which in turn, provides a warm appearance that provides a striking contrast to the glass exterior.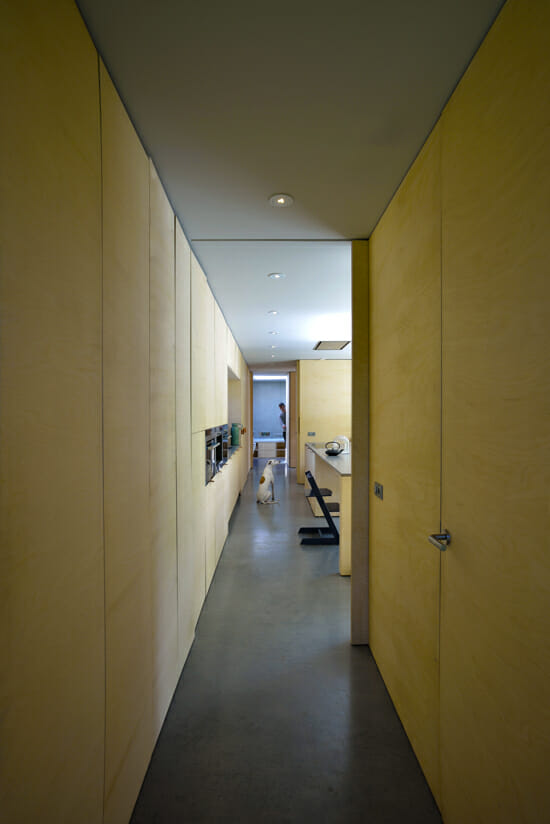 The floors have been slightly raised for a better view, and the sliding doors and built-in cupboards add character to the single levelled compact design of the house. The house despite of being modern and elegant, is designed to adapt to various lifestyles and is exemplary of the changing trends in modern architectural design.