There have been many instances when fabulous pieces of art and literature are hidden safely in the archives and storage of museums and exhibits for the safe keeping of the work. Similarly, Ernesto Neto's famous work of 1998 by the name "Navedenga" was acquired during the year of 2007, from the Museum of Modern Art's collection of stored works and put up on display during the year of 2010 at the Museum of Modern Art during the month of April and remained there for a relatively long time.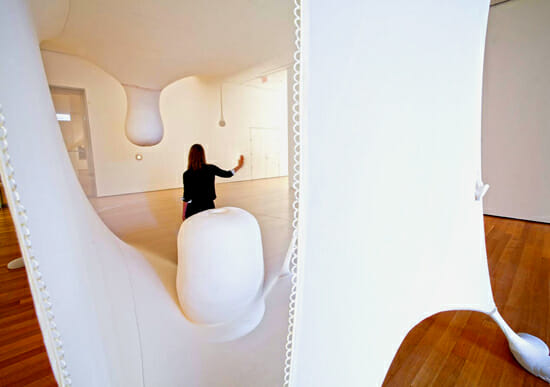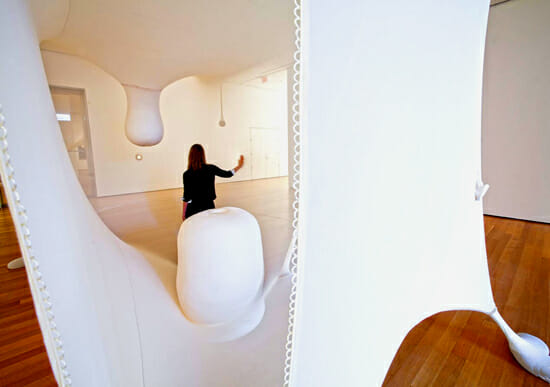 Since the late 1990s, Brazilian artist Ernesto Neto, born in 1964, has created interactive, immersive sculptural environments using translucent, stretchable fabric. Navedenga (1998), acquired for the Museum's collection in 2007 and on view for the first time in the galleries, is one of the earliest pieces from this evolving body of work.
With its taut contours, rounded appendages, and soft, pliant surface, the installation resembles both the intimate spaces of a body and a fantastical spacecraft; its title, a neologism coined by the artist, recalls the Portuguese word for ship, nave. The artist embedded aromatic cloves within the structure, and visitors are invited inside its hollow chamber to engage their visual, tactile, and olfactory senses. Male and female; internal and external; weight and ethereality—Navedenga encompasses a profusion of symbiotic oppositions.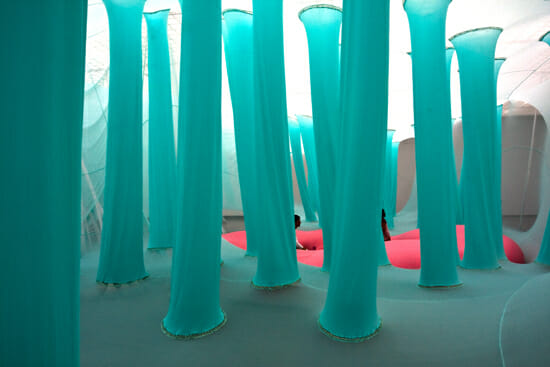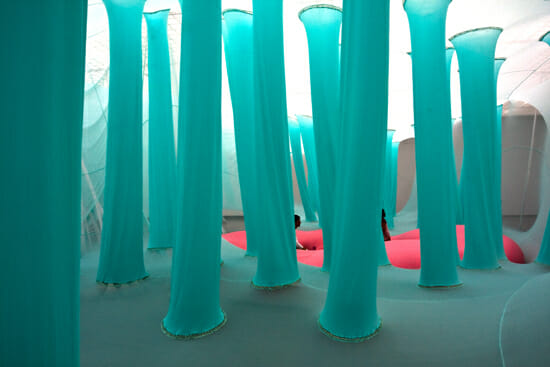 Navedenga is considered as Ernesto Neto's greatest work of art during the decade of the 90s. One of Ernesto Neto's early, quasi-architectural bodies it stayed in view of the public for a pretty long time and was even appreciated profusely by the people visiting the Museum of Modern art. The installation's form and the title—a neologism created by the artist that recalls the Portuguese word "nave," or "ship"—suggest both a fantastical spacecraft and a protective womb. It was also a part of a series of "Naves" which again was a creation of Ernesto Neto, alluding to journeys intimate and expansive, feminine and masculine.
The enveloping sculptural environment invites the audience to participate in a work of art, as they enter the sculpture's hollow chamber and engage it with their visual, tactile, and olfactory senses. Responsive to the touch, "Navedenga" was constructed from Lycra fabric, Styrofoam and sand, and embedded with aromatic cloves. Its soft, sensuous surface, and round, taut contours reference and evoke the human body.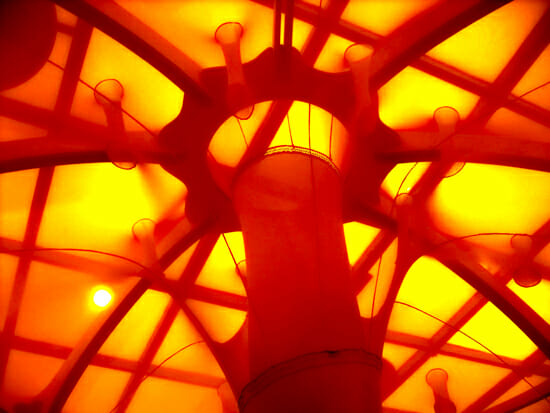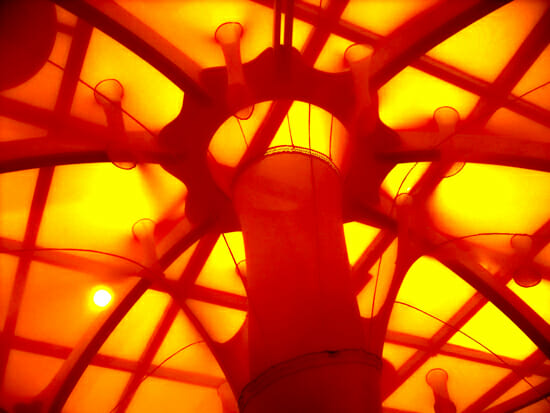 Hence, Ernesto Neto's Navedenga, is beyond doubt a very well revised and greatly researched work of art, detailed in a very minuscule and yet appealing to all. It is even expected that The Museum of Modern Art will put the work on display yet again, for everyone to have a second look. For a man of few words and unlimited ideas, Ernesto Neto would be proud of his work.
Be it a brief class of history, or a quick glance at a stunning work of architecture or a need for a peaceful frame of mind, anyone can come to the Ernesto Neto's Navedenga and get what they want.