Le Plan Libre is a house located in Taipei city, Taiwan. Its design is inspired by the works of the late German architect Ludwig Mies Van der Rohe, especially his proposed style of "Skin & Bones Architecture" and the swiss born architect Le Corbusier's "5 Points Of New Architecture". The construction was completed in 2013 and covers an area of 726 sq meters and designed by the architects at Waterfrom Design.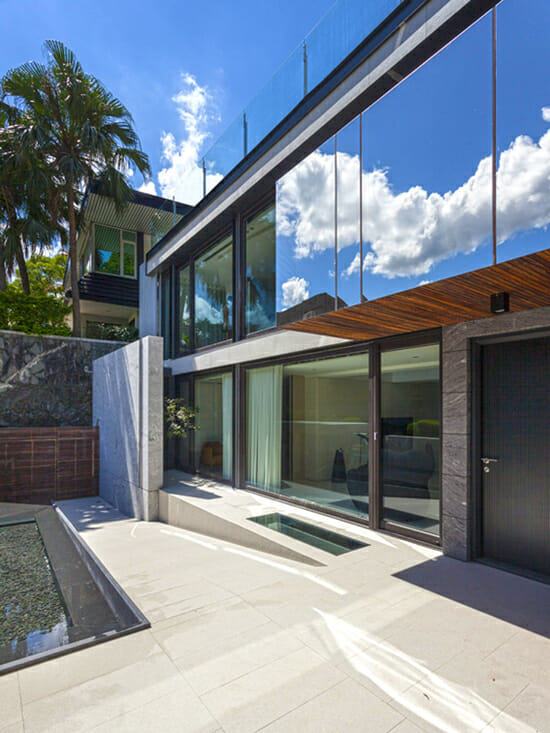 As the name 'Le Plan Libre' implies the architects have followed the principle of free planning with the design of this modern but artistic abode. Most of the structures have been kept exposed using 2 sliding glass windows which, in turn provides the house a spacious view and ample amount of natural light. The frame and glass have been kept exposed thus making the difference between the outdoor and indoor, quite negligible. The space between the indoor and the outdoors is filled by a cube that extends from the façade and the stainless steel covering reflects the sky and merges the house with its surroundings.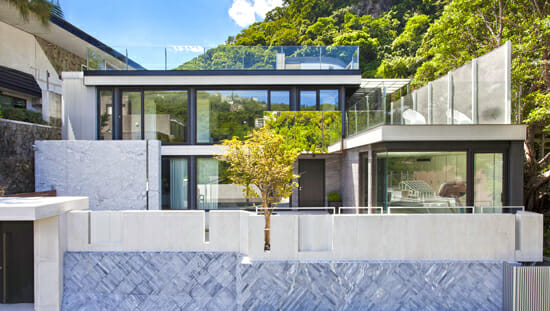 The beam in the atrium is kept exposed which works as a line that intersects the structure. The load bearing columns have been separated from the walls which subdivide the space and are covered in stainless steel and Carrara, also acting as visual points. The second floor is designed in a perfect square and contains a study room, 2 bedrooms and a game room.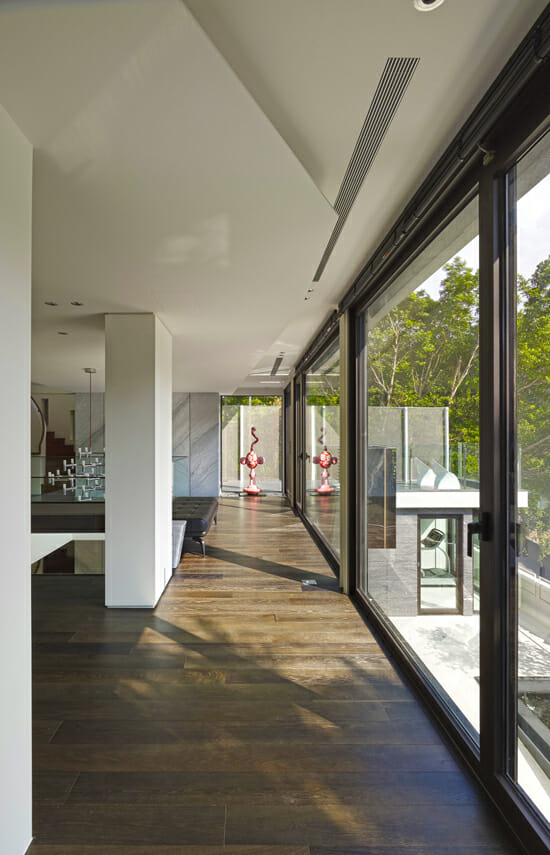 The garage is also designed in an indigenous manner and the walls are covered with 3 different kinds of tiles of varying scale and sizes. With a skylight on the top that presents it in a linear but modern fashion.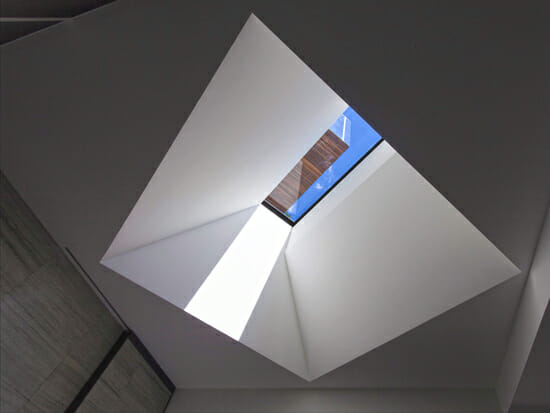 Le Plan Libre totally lives up to its namesake and provides a spacious and a modern setting to this otherwise humble abode and is a perfect example of modern art combined with architecture.